Last Updated on February 11, 2022
You heard that right – there is a wallet out there that could prove to be useful for those of us that are constantly tinkering around on our bikes.
It's called the Gadget Wallet 3.0 by MGear and it's packed full of features that I'm sure you haven't seen in a wallet before.
This post is different from what we usually share here, but MGear was kind enough to send us a sample of their wallet with our logo on it and after checking it out for ourselves, it does seem like it will be useful in a pinch while riding around and/or working on bikes.
How Can A Wallet Be Useful For Motorcyclists?
---
We asked the same thing when MGear reached out to us. There are plenty of different types of wallets on the market – but a wallet that could be useful in the garage or on the road..?
It's a cool take on an item that we use every single day. It's a modular wallet that can have a flashlight or a pen attached to the sides for quick access. Can you count the number of times where you needed a flashlight in a quick pinch while riding?
Having the pen attachment could be useful as well, it's always a good idea to write down a checklist for your bike's maintenance. Having the pen attachment would let you always be able to write down and check off what has been done on your bike.
You can also opt-in to add a multi-tool that can fit inside of the wallet! There are a couple of choices, but we decided to go with the 18-tool multi-tool that features a flat head screwdriver, metric hex wrenches, a wingnut wrench, a ruler, and more.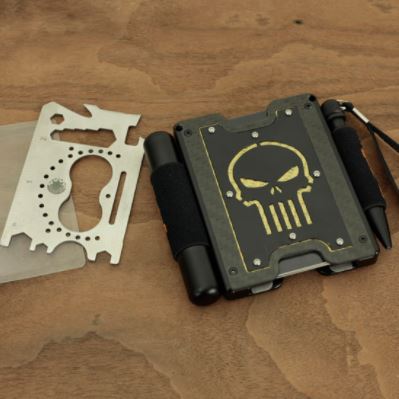 Up to six cards – including the multi-tool or other accessories – can fit inside the wallet. This felt just right considering that it's a minimalist wallet that adds in all of the unique features that it does.
One of the best parts is that you can add any logo or image to it and the entire wallet is made out of carbon fiber, solid aluminum, stainless steel, and brass (including the customizable plates).
You can have several plates whether it's a photo of your motorcycle or the branding of your favorite motor company – anything goes and you can switch them in and out without any tools.
A shoutout to MGear for reaching out and letting us try out their Gadget Wallet 3.0 – it's a seriously awesome wallet that will be useful on the road!
Be sure to check out their website, there are a lot of options to choose from while customizing the wallet!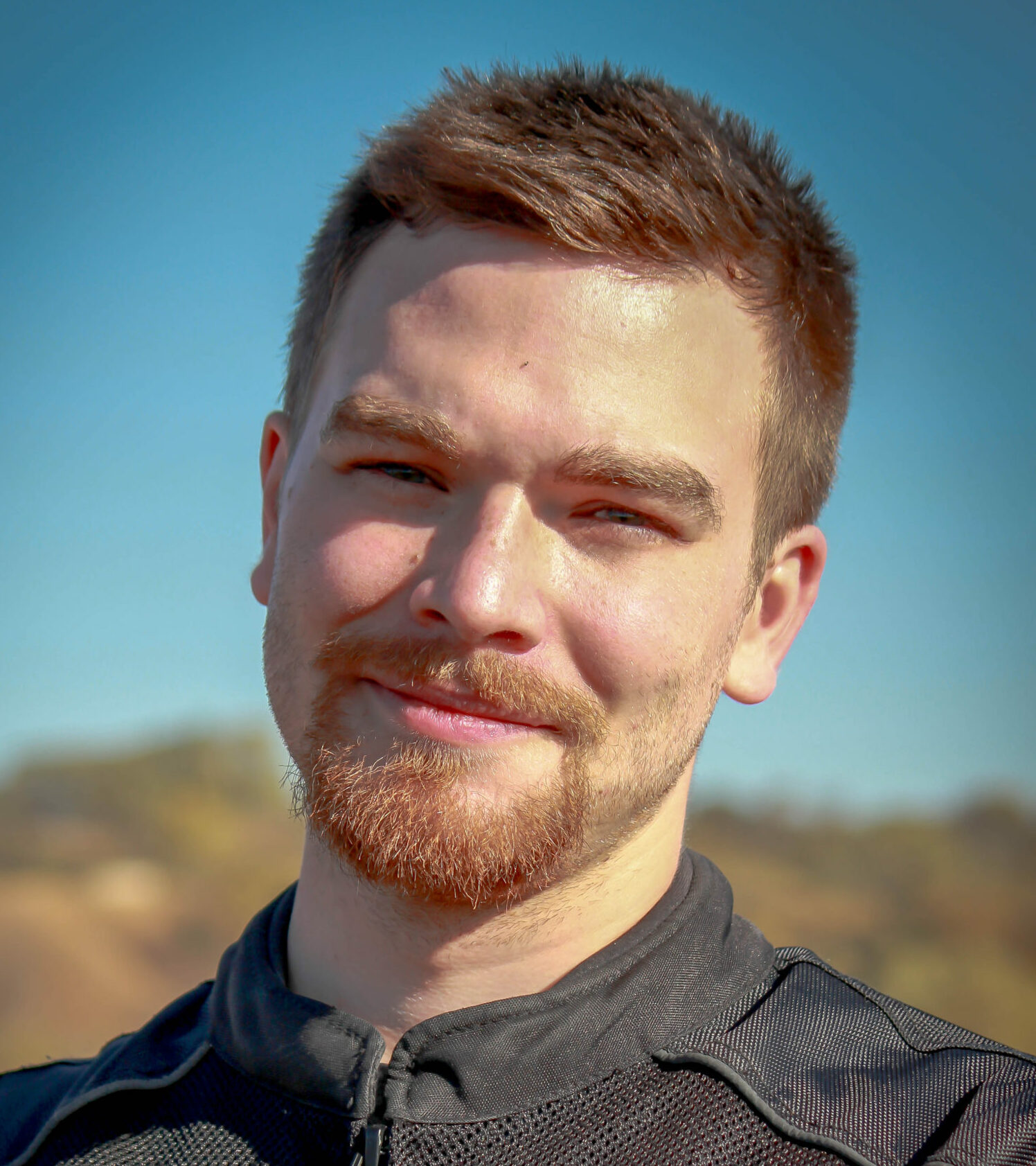 What's up! I'm Colton, the main guy behind Moto Gear Knowledge. Gear has always been my #1 priority when it comes to riding.
I share my experiences regarding gear and anything else moto related with you here. 👍