Last Updated on January 9, 2023
There are plenty of different brands that create motorcycle helmets. We wanted to share a top list of the best motorcycle helmet brands that are top-rated for safety, for having a variety of options when it comes to design, and overall what they provide for the riding community.
All of these brands have been tried and tested through rigorous testing for safety measures and they all have their own story of how they started and became the brand that they are today.
With that said, let's go over the top 10 motorcycle helmet brands that you should be considering when you're on the lookout for the best of the best.
Best Moto Helmet Brands – An Overview & How We Chose
---
All of the helmet brands featured here bring their own twists and turns when it comes to the helmets they've created.
This isn't necessarily a measurement of "best to worst" when it comes to these brands, but more so a list of the brands that dominate the market and that are most sought-after within the riding community.
If you're privy at all to the moto helmet market then you've likely heard of most if not all of the brands shared in this post. These are, after all, some of the most popular motorcycle helmets that are on the market.
We have featured each of these brands based on how well they've passed safety tests such as using data from UK SHARP helmet tests (which is some of the best data out there). All of these brands are also featured based on the moto community as a whole, and what we appreciate most out of these brands.
With some of the best research and evidence that you can get out of testing, combined with all of the different options of helmets and amazing features that each brand provides… That's essentially how we formed this list.
After you read through our top picks for brands, we want to hear from you. Share in the comments which brands you ride with most or if you think there should be another brand that should be shared here!
Top 10 Rated Motorcycle Helmet Brands of 2023
1. Shoei
---

Shoei is easily one of the most, if not the most recognizable brand within the motorcycle helmet market. Shoei Kako Co. was first established in 1959 and, to this day, each helmet is handmade in Japan.
Their RF lineup is where they've created their latest design of the RF-1400 which is the lightest and top-rated helmet they've designed in that lineup.
There are many different lineups that they've created for sport, touring, and just about any other riding style that is possible to ride. They also have the best safety ratings across the board when compared to other premium brands.
2. Arai
---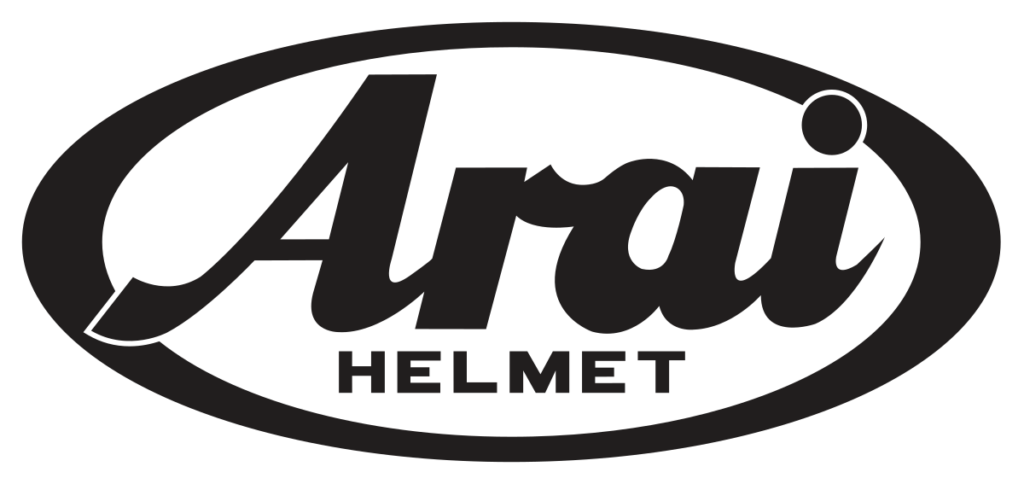 Arai Helmet Ltd. was first founded in 1926 and every one of their helmets are also handmade in Japan. Several decades of helmet crafting has led to their newest and most premium lineup – the Corsair-X helmets.
There are many options when it comes to their lineups, with the Corsair-X lineup being their most popular and top-rated.
They're highly rated and are focused on safety measures. Arai is constantly pushing itself to create the safest and most premium helmets that its manufacturing technologies can achieve.
3. Bell
---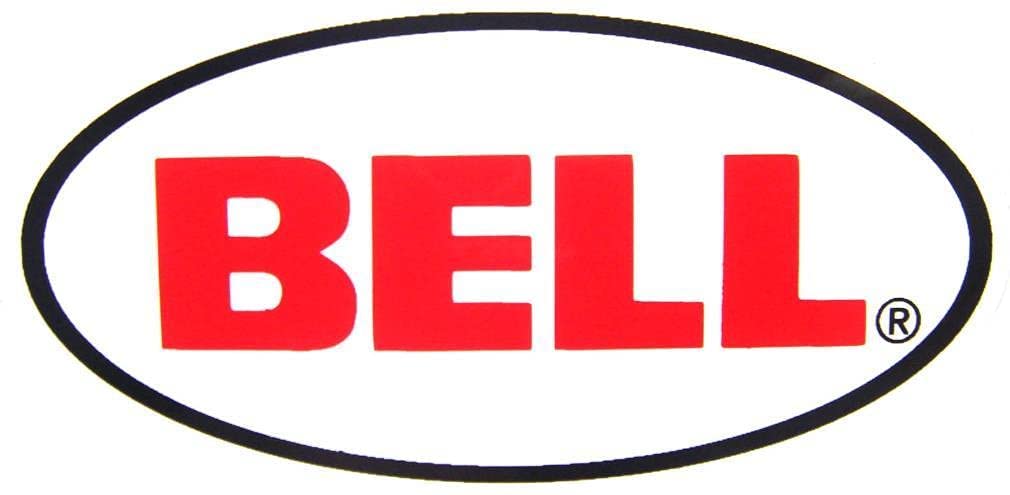 Bell Sports was founded in 1929 and has always been about their purpose-built philosophy. Bell is all about ensuring that they're able to create a lineup that is the perfect fit and style for any rider.
Bell has consistently smashed through the boundaries of creating affordable and highly rated helmets in safety tests. Even compared to some brands that are mainly priced at a premium level – they're right up there with them.
Their helmets are extremely popular from being established for such a long time while also getting helmets into the market at multiple price points, that way any rider – beginner or veteran – can find a helmet that doesn't break the bank.
4. AGV
---

AGV is an Italian helmet manufacturer that was established in 1947 and they were acquired by Dainese in 2007. They craft high-end helmets and have some of the coolest graphics on the market when it comes to the premium level that's available on the market.
Most of the folks that I ride with have always used AGV helmets because they've stood the test of time and have some seriously cool graphics on most of their helmets. They also have many different models at several price points, depending on the features and price point that you're looking for in a helmet.
If you follow MotoGP at all, you'll know that AGV has heavy roots with champion riders – Valentino Rossi is known for being one of the best, if not the absolute best when it comes to modern riding champs. That has also shown a huge part of their reputation and popularity in the market.
5. Scorpion
---

ScorpionEXO is a subsidiary of Kido Sports and they have a unique place in the market for having safe and comfortable helmets that don't break the bank. They have some extremely well-designed aerodynamics with each helmet that they make, they're popular with sport and daily commuting riders alike.
Scorpion was first established in 2004 and Kido Sports, based in Korea, has been making helmets since 2001. Recently, Kido Sports has extended partnerships to several parts of the world and continue to grow and create great helmets for riders.
The Scorpion EXO-R420 is their most top-rated and popular helmet right now, and for good reason. It's a very protective helmet with important safety features while keeping aerodynamics and comfortability a priority – it's a complete package when it comes to a mid-range priced full-face helmet.
6. Nolan
---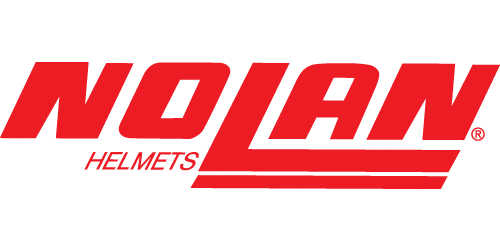 Since 1972, Nolan has been manufacturing helmets in Italy. They manufacture their helmets within their own factory in Italy which gives them a great opportunity to have hands-on experiences with each helmet to ensure that they're up to the standard that they have set for Nolan helmets – which is high.
Innovative, feature-packed, premium riding helmets at the best price possible – that's the overall goal for Nolan helmets.
Their N100-5 helmet is certainly their best-selling helmet which is a flip-up helmet that has an ultra-wide face-shield that is PinLock ready, a wide flip-down sun shield, and solid aerodynamics that don't compromise the premium "elegant" design that they've achieved with the N100-5.
7. HJC
---

Since 1971, HJC has been solely focused on creating motorcycle helmets for every level of rider. They have a large catalog of mid to high-end options on almost any style of helmet you could think of.
Since 1992, they've been rated the #1 helmet brand in North America by Motorcycle Industry Magazine and they still hold that title to this day!
They're one of the few helmet manufacturers that have their own wind tunnel testing laboratory to test for noise, aerodynamics, ventilation, etc. It's no wonder they're known as the #1 North American brand with state-of-the-art testing and design.
They have plenty of highly-rated helmets through SHARP testing and they're frequently featured here on the site in all of our helmet guides. HJC is a brand that is hard to ignore when it comes to a brand that provides a type of helmet for any budget and use case.
8. Icon
---

Icon Motosports was founded in 2002, and they continue their strive of creating some of the most unique styles and graphics of helmets on the market.
Icon's Airflite helmet lineup is one of their most popular lines as it's an aggressive and distinctive helmet designed for those that prefer a helmet with the purpose of style and performance.
Although Icon helmets aren't on the higher end when it comes to the SHARP tests, they're still a high-quality manufacturer and provide some of the coolest graphic art on their helmets. They also have lineups of other gear such as jackets, gloves, and boots.
When it comes to style points and performance while riding, Icon helmets are at the top of the scale. While they don't come out on top in rigorous safety testing, they sure come out on top when it comes to flair and grit.
9. Schuberth
---


Schuberth has manufactured safety work, police, fire, F1, and military helmets since the 1940s and started creating premium motorcycle helmets in 1954.
They manufacture their helmets in Germany where they also have an in-house wind tunnel, climate rig, and acoustics laboratory. Focused, meticulous development from start to finish providing premium levels of safety – that's what Schuberth is all about.
They're extremely consistent in having high safety ratings with all of their helmets and have always been a top pick when it comes to exceptional helmet performance.
10. Shark
---


Shark is a French helmet manufacturer that was founded in 1986 that has been the first to develop and design multiple riding helmet innovations within the industry.
In 1991, Shark created the first helmet to have visible carbon.
In 2007, they created the first helmet to have dual ECE certification.
In 2015, they developed the first helmet to have LEDs integrated into a helmet.
Their RACE-R PRO series helmet was the first helmet awarded for FIM certification across all helmet sizes ranging from XS-XL.
Shark is heavily involved in racing competitions with plenty of champion riders to boot. They have some of the best racing helmets on the market along with some of the highest safety ratings with every helmet that they design.
In a nutshell, when it comes to racing helmet performance, it's hard to beat Shark's dedication to near-perfectionist levels of design.
What To Look For In A Moto Helmet Brand
---
Almost every one of us has a go-to brand. Once you experience riding with a high-end helmet brand, it's hard to go with anything else. Odds are, one of these brands are the brand that you're loyal to because of how well they design their helmets.
There are plenty of riders that aren't sure which brand to go with, especially if it's their first time browsing all of the different brands on the market.
For those of you that are still on the hunt, let's go over a few guidelines that'll help you narrow down the brand that best suits your riding style.
Safety Measures
As we mentioned at the beginning of this post, all of the helmets from the brands mentioned here have been meticulously tested through UK SHARP testing, which is one of the best testing programs based on real evidence and research for a plethora of different helmets.
Take a gander through the different brands through their database if you're looking for the safest motorcycle helmet brands as that's going to be the most accurate resource for determining levels of safety based on highly detailed safety measurements.
There are a few motorcycle helmet safety certifications that you should look for with any helmet. DOT, Snell, and ECE certifications are all done by separate organizations and they all do their testing differently.
These certifications are based on the materials used in the helmet, a measurement of impact/abrasion resistance, and other testing methods.
Any truly premium helmet will have at least a Snell certification, which is a high certification more widely used in the US.
The DOT standard is what is required from government regulations on safety certifications, but not every DOT helmet is highly protective. That's where the top brands come in.
Types of Helmet Styles Created
Another thing to consider, which directly relates to how you ride, is the types of helmets that a brand has to offer.
If you're looking for quality performance and radical graphics, Icon helmets are going to be on your radar. They have the widest selection of graphics on their helmets and they also provide awesome aerodynamics.
If it's top-notch functionality or maybe having a "forever" helmet that you're after, Shoei helmets would probably be a great place to start. They create multiple high-end helmets for almost any type of rider.
Have your riding style in check, check out all of the different lineups of these brands, and move forward with something that best suits you.
The Brand's Track Record
By track record, we mean the past, present, and future of the brand.
Some brands out there have terrible levels of customer support. Some brands have made empty promises on how their helmet will stand the test of time… but end up having a certain nuance to what they claim.
It's best to take a deeper look into each brand, more so through the riding community as a whole. It helps you to get the picture that's truly painted about any brand.
Moto Community Feedback
That's where the moto community comes into play. Browse through community forums, social media outlets, different reviews, etc… Sometimes you'll find a small detail about a certain helmet that, had you known, you wouldn't have bought it in the first place.
The riding community, especially online, provides a bunch of information on their experiences with certain brands and specific helmets.
All of the brands featured here are featured for an obvious reason – not just because they make some of the greatest helmets in the world, but because the community is the proof in the pudding for why they're considering the top-rated brands!
Reviews, forums, real rider experience – the top brands know how to treat their riders and how to innovate on the designs that we're all looking forward to.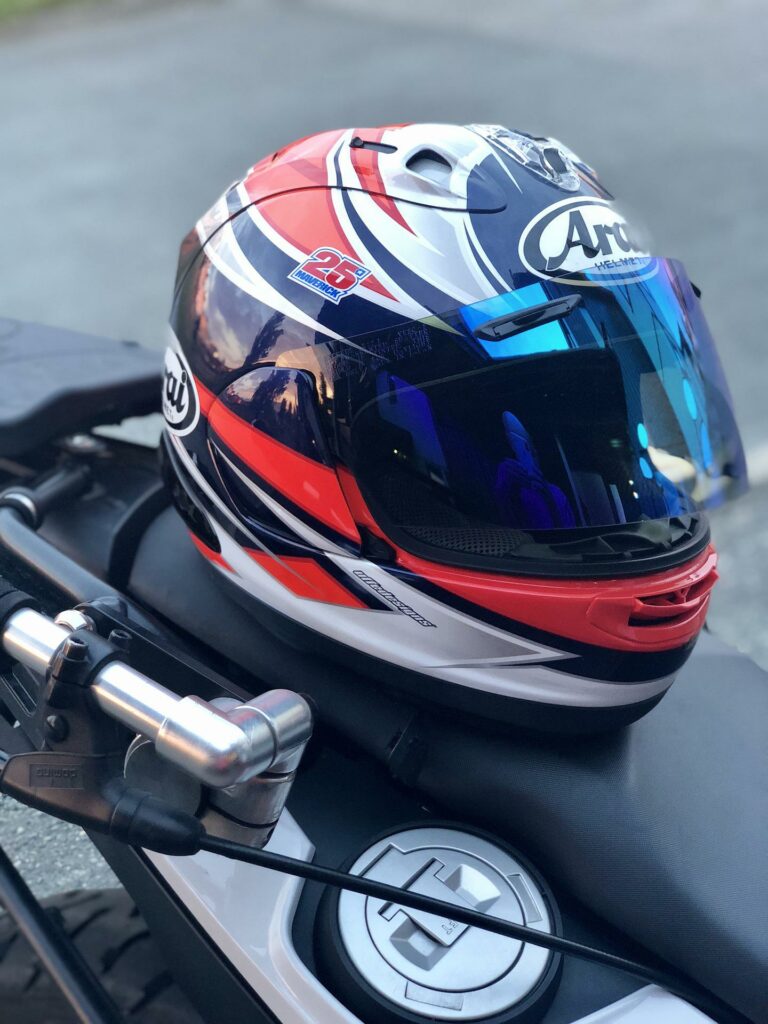 The 10 Moto Helmet Brands That Dominate The Market
---
So there you have it – the 10 best motorcycle helmet brands that dominate the market today.
Of course, there are other helmet brands out there that also create great helmets for different types of riders alike – these brands are how we see it.
However, It'd be awesome to hear from YOU as well!
Are there any other helmet brands that you feel should be considered in the top 10?
Which brand(s) do you ride with and trust most?
Let us know in the comments below!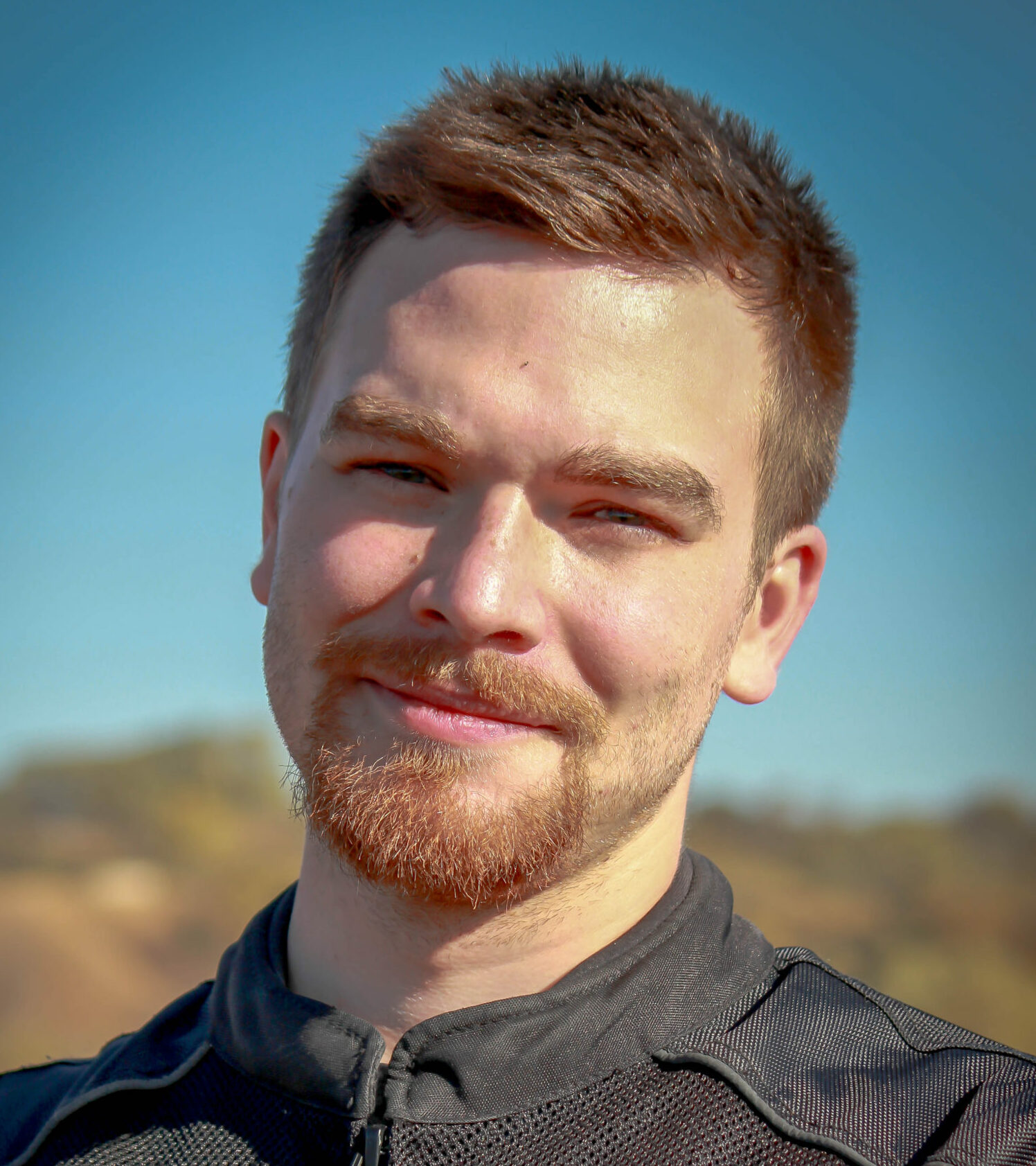 What's up! I'm Colton, the main guy behind Moto Gear Knowledge. Gear has always been my #1 priority when it comes to riding.
I share my experiences regarding gear and anything else moto related with you here. 👍