Last Updated on September 27, 2021
There is amazing technology being developed and some of that technology is being integrated into the future of motorcycle helmets.
What does this future look like?
What is the potential of newer technologies in moto helmets?
That's exactly what we're going over with this post – current helmets of the future that are being developed as well as concepts of helmets that could possibly change the entire industry.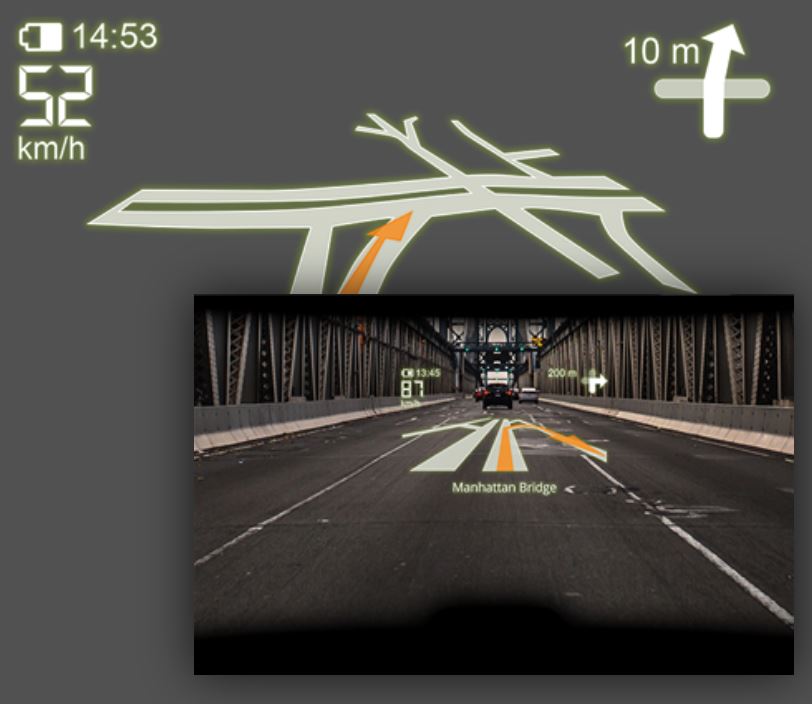 Technologies Used In Future Moto Helmets
---
There are plenty of technologies being developed today for motorcycle helmets.
Everything from smart displays, high-speed connectivity, camera systems, or emergency detection systems… It's all being slowly integrated into motorcycle helmets.
Right now, most if not every smart helmet that includes these features that are available today is either completely sold out or not even in the prototype stages of development.
However, it is certain that we will see the day where these technologies are not only widely available but also on a more affordable side.
Let's go over some of the technologies being used in the future of moto riding helmets in detail as well as some examples of helmets that are being developed today!
Built-In Camera Systems
One of the most important aspects of the helmets of the future is going to be the inclusion of built-in camera systems.
There will come a time where we say goodbye to the action cams that we have to mount to our helmets. Helmets are coming out with cameras for both the front and rear sides of the helmet.
You'll be able to record, see what's behind you at any moment, and have a clear indication of when someone is riding in your blind spot.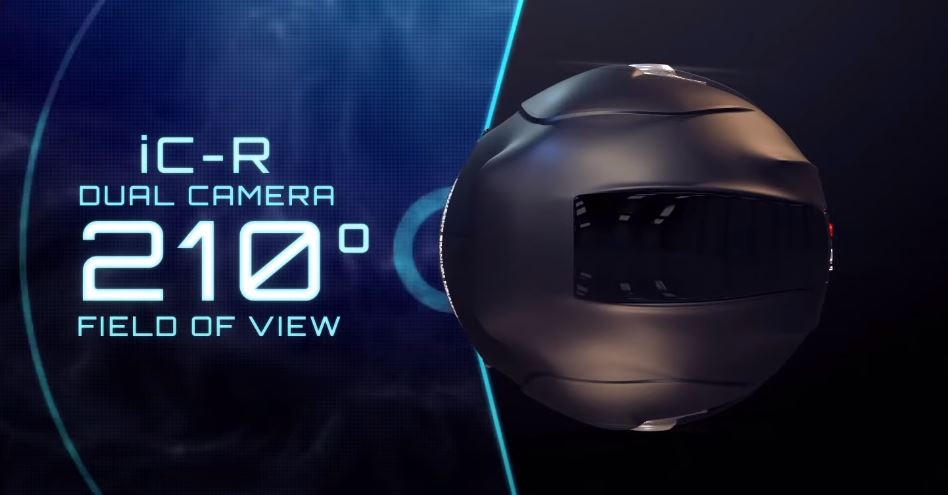 All technologies are being produced more and more efficiently as time goes on which means that higher-quality cameras are going to be able to be pre-installed into a helmet without compromising a high level of recording and display quality!
But how will you be able to have indications of blind spots or hazards with those cameras?
These cameras will absolutely be able to communicate with a smart visor with the helmet. These displays are using augmented reality (AR) technology to show important notifications inside of the helmet!
Smart Visor Displays
"Smart" visors are helmet visors that have built-in interfaces that are able to give you a plethora of information while you're out on your ride.
It's more than just a GPS system – you'll be able to have live notifications of speed, battery levels, your heart rate, navigation, blind-spot intrusion, phone calls, weather, time, point of direction, music media, and more.
This is all done through an AR display that is shown outwards onto the road. The first displays that have been created, such as Google Glass, are too distracting which compromises the level of safety in a helmet.
With this new AR display technology – you'll be able to keep your eyes on the road while simultaneously receiving all of the most important information that you need while you're on your rides.
Built-In Connectivity
Like how Sena communicators are able to connect – future smart helmets will be able to communicate with each other and they'll be able to connect with the internet.
This is how you'll be able to have a live display to help you predict different weather conditions and have your phone notifications come up.
Some of the helmets will have voice activation such as Alexa or Google Assistant to really up the ante on the amount of information available to you while you're riding your bike.
This level of connectivity is also able to detect if you're in a serious wreck and it will be able to contact emergency services for you!
Emergency Modes
In some of the helmets that we looked into, the emergency modes are able to contact emergency services and give a live location to them. They can also have emergency lighting built-in to help you be located and avoid other traffic.
This is extremely awesome – there have been examples of fatal accidents where some folks could have possibly avoided permanent damage or, even worse, death… If they were able to move around to their phone to call up the emergency services.
To have something built-in to communicate with the proper emergency teams that could potentially save someone's life… That's a priceless feature.
There are plenty of reasons to wear a helmet – someday one of those main reasons will be to have instant communication with emergency services.
Built-In Rear Brake Lighting
Right now, there are ways to attach some lighting to the back of your helmet which can flash or have a constant setting which makes it easier for other vehicles to notice you.
With the built-in connectivity with your bike – it'll be able to have lighting indicators for when you are actually braking.
Any extra ways of increasing visibility while you're out on the road is a huge plus… Why not add in a way to connect with your bike to have live brake indicators? These will be the "cherry on top" for future helmets.
Real Examples of Future Moto Helmets
---
Let's dive into some real examples of helmets that are being developed – some of which are extremely close to the production stage of release!
A number of companies are competing and racing to the finish line on getting their helmet out to market that is innovative, easy-to-use, and available at a fair price point.
There have been some helmets that have been on Kickstarter or Indiegogo campaigns for far too long… Some riders would even go as far as to call some of them a scam.
We aren't sharing any of those helmets. These are some of the companies that are actually in the real process of developing and releasing their smart helmets.
LiveMap Helmets

LiveMap is on a mission to create the best possible AR helmet that the market is going to be able to have on their hands.
How they are setting themselves apart is mainly through their display – it is going to be able to project virtual imagery 20m out on the road. Cars that have an AR HUD today show their information about 2-3m out to the road – for comparison.
They're creating their helmet to have all information be clear no matter the time of day. They're claiming that whether it's the day, night, or in bad weather conditions – you'll be able to see your notifications through their display.
Intelligent Cranium Helmets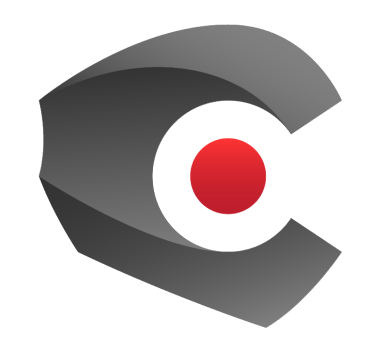 Intelligent Cranium (IC) helmets have multiple models available for pre-order right now. They have a model that seems to be one of the most affordable smart helmets that you're able to get.
Auto-tinting visors, blind spot cameras, a connected app for your smartphone, and proximity sensors are just some of the features of these IC helmets.
IC is currently entering the alpha/beta testing phases of their helmets… They're set to release soon!
Forcite Helmet Systems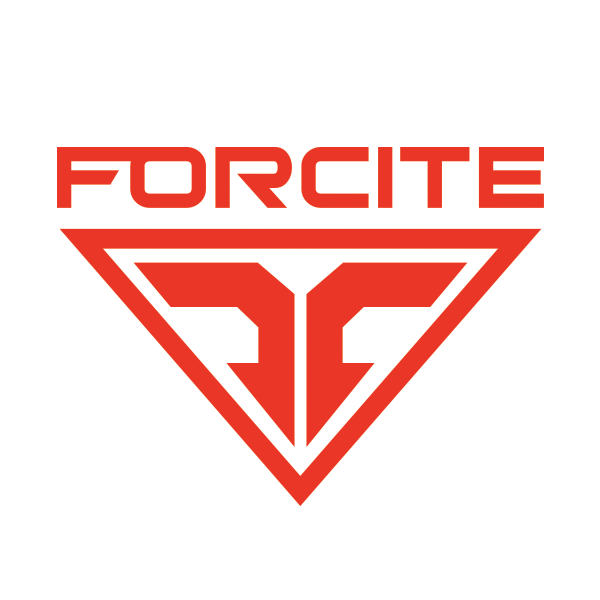 Forcite helmets are, for now, the only helmet that is actually fully developed and ready for purchase.
However, they seem to constantly be out of stock. You'll have to be put on a waiting list if you want to have a chance at getting one of these helmets earlier on as the smart helmet industry grows.
Their helmets have an in-helmet LED display indicator to help you acknowledge when there are road hazards or other hazards that would normally be harder to notice without smart indicators.
This alert system also has audio cues that way it is crisp and clear to you when you need information fast. It also indicates when to take a turn through a GPS system.
Although it doesn't have nearly as many technical features as the other helmets that are still in testing phases – this is the first production smart helmet that has hit the market.
Mainstream Brands Are Following Suit
Harley Davidson, BMW, and Sena are just a few of the more recognizable brands that are entering this space with their own renditions of smart helmets.
BMW has shared concepts for AR technology in their future gear and Sena has been working on integrating their technologies with different helmet brands for audio and visual capabilities.
Harley Davidson has some helmets available that have built-in communication systems and word is that they're in talks about entering the smart helmet market in their own way.
Are We Ready For This Future?
---
The future of motorcycle helmets is smart helmets. AR technology and streamlined connectivity are two technologies that exist with most of our everyday devices and moto helmets are slowly following suit by adding these technologies!
The question is, are we ready for this future?
Some companies argue that to add all of the built-in features such as cameras, audio, lighting, and other tech would cost the same if not more to buy their helmet that has everything built-in.
But… Are riders ready to drop over $1,000-$2,000+ for a helmet today?
IC has an economy model, but even their most affordable model is upwards of $600-$700.
It's inevitable that these technologies will get more and more affordable which in turn will make the future of smart motorcycle helmets more affordable.
When do you think that these technologies will become mainstream for motorcycle helmets?
Which brand do you think will succeed in having the best smart helmet on the market?
Let us know in the comments below!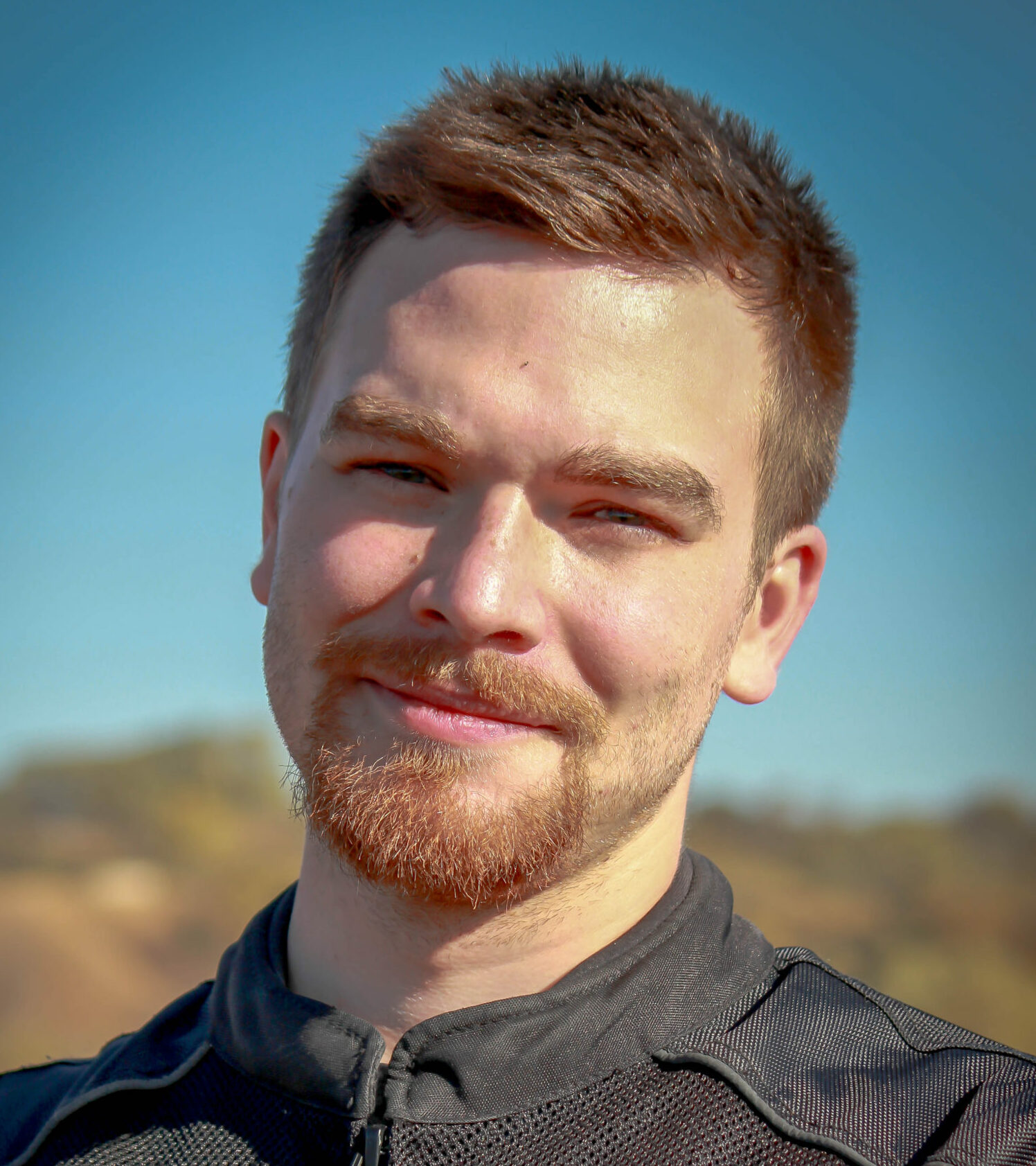 What's up! I'm Colton, the main guy behind Moto Gear Knowledge. Gear has always been my #1 priority when it comes to riding.
I share my experiences regarding gear and anything else moto related with you here. 👍