Last Updated on March 22, 2022
If you've never ridden any kind of motorcycle or if you've simply been intrigued by the awesomeness that is motorcycling then you've got some work to do on discovering what kind of a rider you want to be or will become down the road.
That'll be the purpose of this post – to help you further discover your riding style and to help fine-tune what your ideal riding style will be like.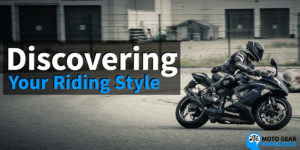 There Are Many Ways To Ride
---
There are plenty of different ways to ride motorcycles. Your main way of riding is going to come down to the type of motorcycle that you end up owning.
Ideally, you'll want to start out on the type of bike that you're most excited about. But remember to reconsider and to do a ton of research as you may end up not enjoying that first bike…
Maybe you figured you'd be a Harley rider but then you find out that sportbikes are more fun for you.
Or maybe you think off-road riding is your thing but you'd rather tour across different states.
Depending on what you think or what you know you'd like to do – there is a type of motorcycle out there that'll suit you.
Sport Motorcyclists
---
I wanted to bring up sport bikes first because they're the most popular. Many new riders instantly look into sport bikes because they look awesome, they're built for going fast and they're a lot of fun to ride.
I decided to start on a sport bike – A Kawasaki Ninja 250 to be exact – and I still really enjoy riding it. But I can't lie, after a few months of riding I found myself already looking at standard type bikes and touring bikes.
After riding for a while I've discovered that I'm the type of rider that wants to be able to ride for long periods of time, to be able to have some storage while riding yet still have an awesome looking and high performing machine.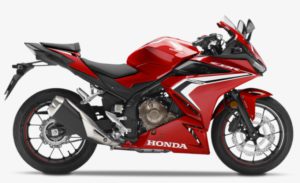 On a sport bike, I'm not able to go on super long rides – not without taking a break every 1-2 hours. This is because of the seating position of a sport bike.
Now if you're the type of rider that wants something flashy and fun to ride for your daily commutes then a sport bike may be right up your alley.
Now once you start talking about the 1000cc sport bikes that are out there then you're compromising your comfortability around the city to a point where it's not even worth having. It's a lot more fun to go fast on a slow bike than it is being forced to go slow on a fast bike.
Sport bikes are for those that want something that's fun to ride for short periods of time. For those that want something flashy for the daily commute.
I'll probably have my Ninja 250 for a long while yet because it really is fun riding on a sport bike around town. Once I start really venturing outwards though I know that I'll be looking for a different type of bike that better suits that style of riding.
Some sport bikes that'd be worth looking into would be the Kawasaki Ninja Series, Yamaha R Series, Honda CBR Series or the Suzuki GSX Series.
Off-Road Adventurer
---
Off-road riding can be extremely fun and there are plenty of motorcycles out there that have been built with off-road in mind.
The first thing that should pop into your head when it comes to off-road riding is dirt bikes. Dirt bikes are great for riding through the trees, in the dirt and on random trails.
But dirt bikes aren't street legal because they don't have blinkers, mirrors, sometimes no headlight/brake-light or a horn.
That's where adventure bikes come in. They're basically a mix between a dirt bike and a touring bike because you're also able to put bags on the bike and since it's higher up off of the ground they're able to tackle rugged terrains as well.
Dirt bikes are best for those of you that'd prefer to haul a dirt bike somewhere and enjoy the scenery on a trail and then be able to haul the bike back home. Or if you're wanting to get on motocross tracks – dirt bikes are absolutely the best for that.
Adventure bikes are for those that want a middle-ground for riding for long periods of time and exploring different types of terrain while they're at it.
These bikes aren't ideal for motocross tracks or for crazy, wild dirt trails but they definitely get the job done. If you're wanting to ride into some dense tree areas to explore different areas then an adventure bike would be ideal for you.
Some dirt bikes to look into would be Honda CRF, Yamaha TTR and Kawasaki KLX.
As for adventure bikes – some of the most popular ones would be a Kawasaki Versys, Suzuki V-Strom, Triumph Tiger, Honda Africa Twin, Ducati Multistrada or BMW GS Series.
Cruisers
---
Cruisers are perfect for those that want to sit back, relax and enjoy the ride.
Cruisers are the symbol of "American bad assery" when it comes to being a motorcyclist. For me, cruisers are more about the style and comfortability for the long rides.
They're typically a lot heavier than the other types of motorcycles I've mentioned so far. They can also be more powerful depending on the bike that you pick.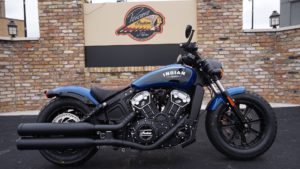 There's a plethora of cruisers out there on the market and being sold on local marketplaces. You aren't going to have a hard time finding cruisers for sale.
Most cruisers can have saddle bags attached as well making them perfect for long rides. Plenty of riders prefer this type of bike to cruise across the country.
If you're trying to go for a very long distance and you want to be the most comfortable possible then your best bet is to get a cruiser. The seating position is the most comfortable position you'll have compared to any other type of bike.
Some of the most popular cruisers include the Indian Scout, Yamaha Bolt, Kawasaki Vulcan and the Honda Shadow.
Touring
---
Touring motorcycles are a combination of different types and styles of bikes to the point where it is its own category.
Touring cruiser motorcycles are based off of pure cruisers but with features that make long rides even more convenient.
For the most part, you aren't going to be leaning back as far as you would with the typical cruiser. Instead, you'll be in a more up-right seating position with your legs at a 90-degree angle.
As for other features of a cruiser-touring bike you're going to find that a lot of them have built-in GPS, cruise control, media controls on the handlebar, audio speakers and more. I almost feel like I'm driving a full-fledged car but on two-wheels with touring cruisers.
Essentially, a touring cruiser goes further into the features and design of comfortability than a normal cruiser does. Touring cruisers that are worth considering would be the Honda Gold Wing, Indian Roadmaster, Harley Davidson Electra Glide and the Kawasaki Voyager.
Then there's the touring sport bikes which mix the sport bike look and feel with the comfortability and features of a bike that can handle its own on long distance rides.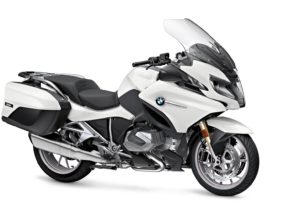 These include some of the adventure motorcycles mentioned above but there's also a specific type of sport touring style that is worth specifying. The sport touring bikes I'm talking about are more so about the riding style and look.
If you still need that sport bike feel while also being able to take it for long rides then you'll need to look more into sport touring bikes. Some of the best ones include the Honda ST Series, BMW RT Series, Kawasaki Ninja H2 and the Yamaha FJR Series.
Standard Motorcycles
---
Last but certainly not least for the types of bikes we are sharing would be the good old fashioned standard bikes.
Standard or "naked" motorcycles are about having a comfortable and easy ride around the city. By "naked" we are saying that there isn't much if any plastic going on which makes standard motorcycles the easiest bikes to do work on.
Standard bikes are a great starting point for new riders since they don't have anything crazy going on and they're meant for being comfy on the everyday commute.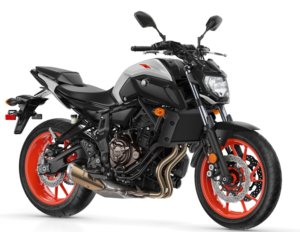 They aren't meant for the long distance rides, carrying luggage with you or leaning down and getting crazy speed. It's a middle-ground of every type of bike.
If you're wanting a motorcycle simply for getting around town and having a nice riding experience then standard bikes are what you'll want to look out for. Standard bikes give you the basic motorcycle riding experience.
Some standard bikes worth mentioning would be the Suzuki SV Series, Honda CBF Series, Yamaha FZ/MT Series, Ducati Monster and the KTM Duke.
How Do You Know What's Best For You?
---
How do you know which type of motorcycle and/or riding style suits you best, especially if you've never been on a motorcycle before?
Hopefully by reading our take on the different types of motorcycles out there you can come to sort of an idea of what type of rider you'd be. There are a bunch of motorcycles that are available to you and it's important to understand what kind of a rider you want to be.
More than likely the first motorcycle you own won't be your perfect bike. Besides, it's best to start out on a lesser powered motorcycle anyway to get your feet wet. We're talking a 250cc type of bike.
I started on a Ninja 250 and as I brought up earlier, I'm definitely looking forward to having some type of adventure-touring bike in the near future because I now know how much I'd enjoy a comfortable, long distance ride.
You don't know until you know!
Get Out There And Discover
---
After reading and understand the different types of bikes out there then the next step is all you – you've got to get to a dealership and start sitting on some different bikes.
Those salespeople will have a bunch of information for you as well and every dealership I've been to hasn't had a problem with people sitting on their bikes.
Get out there and figure out what your ideal bike is!
What type of motorcycle is your go to?
If you're a new rider, did this post help explain what to expect with certain types of bikes? Why or why not?
Let us know in the comments below!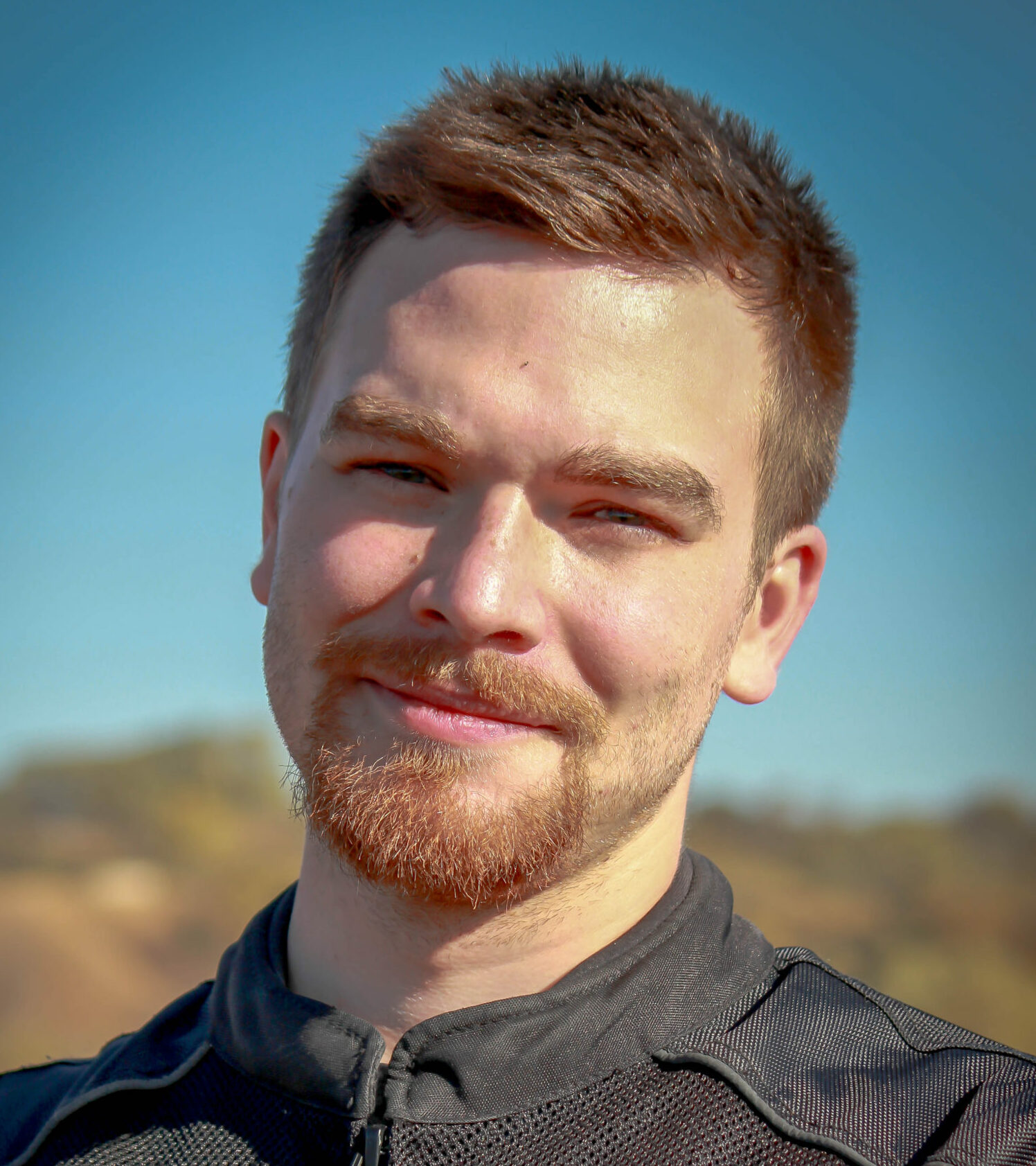 What's up! I'm Colton, the main guy behind Moto Gear Knowledge. Gear has always been my #1 priority when it comes to riding.
I share my experiences regarding gear and anything else moto related with you here. 👍