Last Updated on April 15, 2020
Motorcycle boots are vital to your protection while you are riding your motorcycle. In this post, I share the many reasons why you should wear motorcycle boots.
If you don't believe in wearing riding boots or shoes while you ride then that is your choice. I simply want to share why I wear mine and some benefits that you can have if you choose to have a pair for yourself.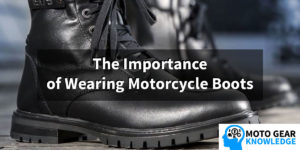 Why You Should Wear Motorcycle Boots
---
Wearing motorcycle boots while you ride will increase your levels of comfort and overall protection. Boots and shoes that are specifically designed for motorcycling have plenty of extra features that are not present in a normal pair of casual boots or shoes.
You will find extra armor padding around the base of the boot and they will always be made out of tough materials. If you go down while wearing a casual pair of boots or shoes, odds are they will fly off immediately if you were to get into a crash.
Can you imagine the amount of abrasion and impact damage that would be done to your feet if you didn't have any protection at all while sliding around and slamming on the concrete? I don't want to imagine it either which is why I almost always wear my moto shoes when I'm going for a ride.
Below is a video from FortNine that quickly goes over the main features of boots, why riding boots are not just a quick money grab and how they can help you with every ride.
Safety
---
The whole point of wearing motorcycle riding boots is the extra safety that comes with wearing them.
Thick padding helps with impact resistance and to help keep the boots on your feet if you are in a tumble. Boots are tight around the base of your feet and your ankles, they are designed to stay on at all times during your ride and a crash.
Good riding boots will be able to hide away your laces, if there are any, to keep them from getting stuck into the moving parts of your motorcycle. You don't want laces to come up and get stuck on your gear shifter… it's not a good time.
Normal shoes absolutely will not cut it in the event of a wreck and casual boots or even some work boots are not the best choice either. Work boot laces can still get stuck and there is still a chance of some types of boots out there that will not be able to stay on your feet while sliding around in an accident.
Safety is the #1 concern when it comes to wearing some riding boots and for good reason. Hopefully we will never need them but the precaution is a safe and smart choice.
Comfort
---
If you have ever worn a pair of high quality motorcycle boots or even a good pair of motorcycle shoes then you know how comfortable they are. Some riders end up switching over to their riding boots as their everyday footwear.
Me personally, I can absolutely wear my pair of Speed and Strength Black 9 moto shoes all day. They are extremely comfortable and I appreciate the urban style of them.
Same goes for boots as well. They are very comfortable and they actually help you with your rides. Sometimes you will find that the materials of motorcycle boots are able to grip onto the foot pegs easier and you will be able to adjust your gears more smoothly.
Comfortability is important during your ride and a good pair of riding boots will ensure that you are as comfortable as can be.
Style
---
Let's not forget about how awesome some of the styling can be on some of these boots. Harley Davidson makes some amazing boots and they are definitely the most sought after when it comes to having a good pair for cruising.
But there are plenty of other great brands as well that make phenomenal boots. Check out these TCX X-Blend cruising boots for example… they are pretty sick.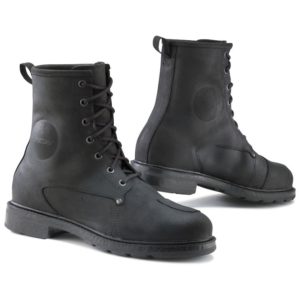 Motorcycle shoes offer a different kind of style but they can still offer high levels of protection like boots do. Pictured below is the Black 9 moto shoes from Speed and Strength which is what I usually wear while I ride.
Aggressive, racing, urban, casual or cruising… there is a style out there for anyone that rides on the daily.
How To Find And Wear Good Motorcycle Boots
---
If you want to check out a bunch of different types of motorcycle boots then check out RevZilla's collection of motorcycle boots as they have a wide selection available and they are very detailed on each boot.
You can follow your general sizing for boots and shoes when you are picking a size. With RevZilla, it's a breeze to set up an exchange if the size didn't fit just right.
Motorcycle boots and shoes might take a little longer to slip on in comparison to your everyday casual footwear but it is well worth the time. They can be the difference between being out of commission from riding for a little while to possible permanent damage to your feet.
Did I miss anything? Do you wear motorcycle boots when you ride?
Let me know in the comments below!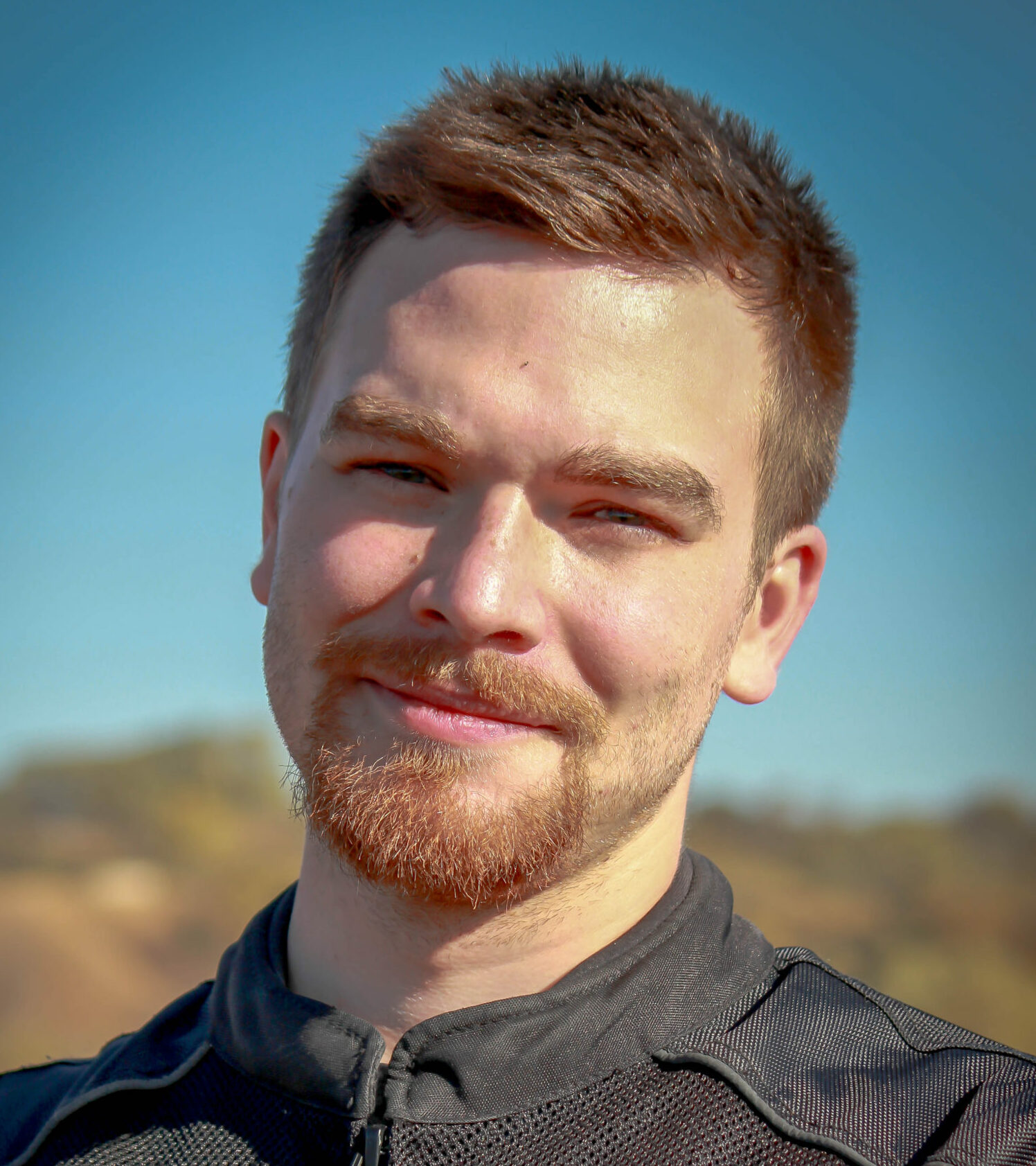 What's up! I'm Colton, the main guy behind Moto Gear Knowledge. Gear has always been my #1 priority when it comes to riding.
I share my experiences regarding gear and anything else moto related with you here. 👍