Last Updated on April 23, 2020
It's important to know how to find motorcycle gear that works best for you. There is plenty of motorcycle gear out there, let's go over how to find great gear!
You can start finding gear by understanding what style of rider you are because this will help you dictate which types of gear are best suited for your style.
With that, let's get into finding moto gear that makes the most sense for you.
Why Even Wear Motorcycle Gear?
---
First off, you are probably looking into researching moto gear because you already understand how helpful it is and how much safer it will make you on every ride.
If that is the case then you should move on to the other sections of this post.
If not… then we have plenty of posts here showcasing why wearing gear is vitally important for you. Check out our motorcycle gear 101 post and go over all of the different types of gear, why to wear them and some gear facts that you might have not known.
Then we have other posts sharing why you should wear gear in different sections going over specific types of gear. There is plenty of information out there showing why wearing gear is so important.
I want to make sure you know why you should wear gear first before venturing into finding your own gear. You also need to know that high quality gear is what is most important… otherwise you are straight up wasting your time and money looking for crap quality gear.
We will go over what makes good gear "good" as we keep moving through this post!
Understand Your Riding Style
---
Before going all in on some gear you need to fully understand your riding style before you start spending money on different pieces of gear.
Reason why is because you might snag the wrong gear for the wrong type of ride! You aren't going to want thick, gauntlet gloves if you mainly ride in the hotter days and you definitely don't want mesh gloves for cooler days.
Ask yourself a few questions:
When do you ride most?
Are you riding in a super hot environment or a cooler environment?
Are you an aggressive, sport rider?
Maybe you are simply commuting around town?
Cruising the highways? Tearing it up on dirt tracks?
If you are mainly commuting to and from work then your gear set is going to be a lot different to that of someone who spends most of their riding time on dirt tracks.
There is gear out there for every type of rider but in order to make sure you are choosing the right gear… you need to fully understand what type of rider you are.
Research The Ins & Outs of Gear
---
It's important to know how gear is made and the materials used in the different kinds of gear.
We have done a lot of that research for you within the
gear knowledge posts
we have in the site, however I still encourage you to do your own research as well.
A great way to do so is to dig deep into the company that creates the specific helmet, pants or pair of gloves that you are looking to buying.
Obviously you will want to find real rider feedback as well since that's where you will find most of the real info.
Again, that's a big reason why our site was created in the first place.
We do a lot of that research for you by checking with the manufacturing companies, researching real rider feedback and even having our own personal experiences shared.
You will also want to research how bad gear is made and why it's never a good idea to have a $10 pair of gloves as your main riding gloves. Riding gear serves the purpose of helping you out if you were to ever go down in a wreck.
Obviously none of us ever wish that upon one another but it's a possibility and a reality that we should be always be aware of.
Knowing the materials used and the testing going on with specific pieces of gear helps solidify the fact that it will actually help.
Know Where To Look
---
Now for the main portion of finding the right gear – where to go or look when you are buying gear!
You can always go check out your local shops for gear and to have a better understanding of what you want to look for. If you are able to, be sure to try on different sizes of helmets and other pieces of gear to get a good sizing down.
This is for you to know exactly the size you want to wear for any other helmet in the store or maybe you will want to browse online for other similar helmets.
Whichever the case, you need to be shopping at places that have great customer service and understand us riders to the core.
Our top recommendations would be to browse around on RevZilla or Cycle Gear for most of your gear.
You can also take a gander on Amazon and search through gear there, but you will have a better time finding quality gear at websites that are specifically for gear.
We have and plan on sharing more buy guides as we build out our knowledge base here at Moto Gear Knowledge so be sure to check those out as well!
Stay Safe Out There
---
I hope that this post has helped you in know how to find motorcycle gear that will make the most sense for you and your riding style.
Gear is key to staying safe on every ride and you should always have your gear on. Practice and promote ATGATT (All The Gear, All The Time) and find yourself some awesome gear!
Is there anything we might have missed? Which pieces of gear do you have your eyes on?
What type of gear do you like most? Have you figured out your preferred type of gear?
Let us know in the comments below!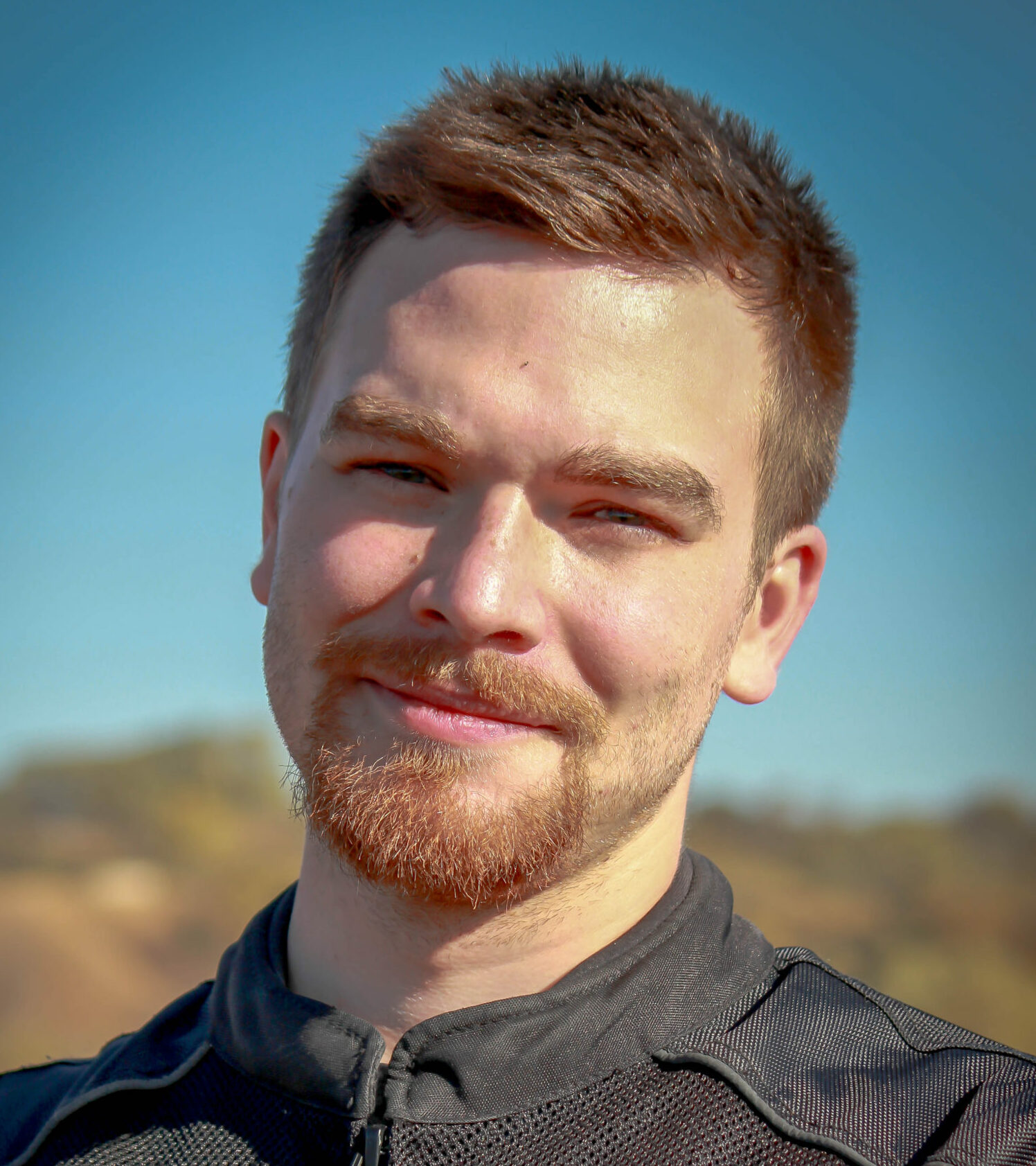 What's up! I'm Colton, the main guy behind Moto Gear Knowledge. Gear has always been my #1 priority when it comes to riding.
I share my experiences regarding gear and anything else moto related with you here. 👍