Last Updated on January 2, 2021
Our in-depth review of the Speed and Strength Black 9 moto shoes will go over durability, quality and personal experience while riding with these shoes.
Moto shoes are specifically designed to protect your feet while you're riding your motorbike but they also keep style in mind on top of that.
I've been using these shoes for a couple of years now and figured it was a good time to share my experiences with them.
With that, let's get to the review.
Product: Speed and Strength Black 9 Moto Shoes
Recommended Price: Under $100
Best Place To Buy: RevZilla.com
Rating: Find out below!
Speed and Strength Black 9 Moto Shoes Overview
---
As I mentioned at the start of the review, I've been using these riding shoes for a couple of years now. They've held up and they definitely fit the bill in regards to foot protection.
Standard sizing is what provides the true fit with these. I wear a size 11 street shoes and I also wear a size 11 with these moto shoes and they fit nice and snug.
It actually takes a little while to get the shoe itself on but that is a good thing.
If a riding boot or shoe is able to easily slip on without resistance then it's most likely not staying on your foot in the event of an accident.
You're sacrificing the convenience of having a shoe that slips on quick for the style of the shoe. You're going to have to loosen each part of the laces individually and then get the shoe on and tighten it up on each lace as well.
As far as feeling protected while riding, they feel 100x safer than any normal shoe. There is extra padding around the ankles, heel  and the toes which don't interfere with how your foot feels inside the shoe.
You'll probably want to wear longer socks with these as you'll be able to feel the laces under the tongue which can be uncomfortable without having longer socks on.
All in all, riding with these feel great and they have a nice street style to them. That's why I decided on these for my main moto riding shoes, wanted a pair that'll protect me while also having them look awesome.
But there are a couple of problems that I'd like to address with these as we move along with this review. I would also like to share more details about the shoes in different ways.
Utilization
---
We've touched up on usage a bit in the previous section but I'd like to explain these shoe's features further.
Features:
From RevZilla.com:
Leather upper
Molded toe, heel and ankle reinforcements
"Under cover" lacing system
Anti-slip rubber outsole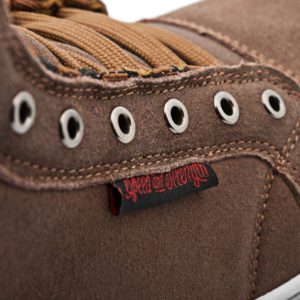 Having to loosen and tighten each lace every time you are wanting to take the shoes on or off can sometimes be a pain.
For example, when I arrive at a buddy's house and we'er ready to kick it, I'm almost always the last one to finally get shoes off before entering their home.
For me, I'm not really bothered by it. I'd rather have the protection and know that they're nice and snug.
Hiding the laces is pretty simple but I'll state again that wearing longer socks will be more comfortable than not when hiding the laces.
You never want laces out and about while riding as they could easily get caught into the moving parts of your bike which is never a good thing.
When you stick them back inside of the shoe you'll be able to feel them slightly without a pair of longer socks on.
Other than that the laces themselves look awesome and when they're tightened up there is no way they'll be getting caught with your bike.
You'll have to get a decent angle with your foot in order to get the shoe slipped on correctly but this goes hand in hand with what I was saying earlier about the shoe taking a while to get on and off – it's a good sacrifice of convenience for safety.
A leather upper is nice since it provides good abrasion resistance. Combine that with the toe, heel and ankle fortifications and you've got yourself a highly protective shoe.
The rubber sole truly does provide good anti-slip. This is important for resisting your feet sliding off of your break and clutch while also being good for every day use.
Durability
---
Overall, the shoe definitely feels like it'd take quite a lot in order for the shoe to be rendered entirely unusable.
But I did want to share one durability fault that happened with one of my shoes that is worth mentioning.
The heel loop on my right shoe randomly snapped off while trying to put the shoe on one day…
I was simply using the hell loop to pull the shoe on tight and the stitching gave out and the loop is no longer in tact. I took a picture of the heel loop to the right.
This isn't a deal breaker and I'm still using the shoes. Hell, it's almost even easier to pull the shoe on because of the heel loop breaking off like this.
I obviously would have liked to not have the loop rip off like that but again, this doesn't ruin the whole shoe for me. I simply throw the loop in behind the leg of my jeans and carry on.
If it ever did bother me too much I could simply re-stitch the loop or cut it shorter. The rest of the shoe does not reflect this minor durability defect so don't take this as such.
Every other part of this shoe has very high quality for being a moto shoe. They feel strong while wearing them and you can tell that the leather is tough material.
Comfortability
---
Overall comfort, on and off the bike, is important with any pair of riding shoes or boots.
Speed and Strength purposely created these to be a moto shoe you can feel comfortable wearing whether you're kicking back and relaxing or if you are riding in the streets.
Whichever the case, it's true. These feel great as a normal street shoe just as much as how great they are for riding around town.
Inside the shoe follows the padding and you can't feel any annoying pieces of material sticking out within the shoe itself. The stitching and general build doesn't interfere with the inner parts of the shoe.
I can hardly tell that I even have moto shoes on my feet while wearing them when I'm not riding.
But while riding, I can tell that they have a thick padding that feels highly protective.
Design
---
Again, the purpose of how these were designed were to be shoes you can wear on and off the road.
They were made to be a shoe that you could wear day in, day out – if you decided to do so.
They do this and they do it well. You've got the street "Chuck Taylor" style of shoe while having all of the extra protection of a proper riding shoe all in one.
They also come in a tan color which is awesome to see. I personally picked up the black version since it went with the rets of my gear but tan could also work for plenty of other styles.
I've seen some marketing material where this shoe comes in a light grey variant as well but I don't see where that color is available. They have probably stopped creating the light grey variant.
It would have been nice to see some reflective properties involved with these shoes but if it's important to you then you could always add your own elements of reflection to them.
All in all, we've got a stylish shoe going for the b-ball sneaker design while staying true to the protective moto riding shoe that you'd expect from Speed and Strength.
Are The Black 9 Moto Shoes Worth Getting?
---
Even though I've experienced the heel loop breaking off by just trying to get the shoe on one day… I still give these shoes mad props. They look awesome and they have all of the protection you'd want in a moto shoe.
They follow almost all of the guidelines that follow what you should look for in boots in our moto gear 101 post which is great! In terms of protection, these will absolutely get the job done.
I see myself continuing to wear these at least for a few more riding seasons. They are my go to when I know that I'm going to be on the bike for a long period of time or for long distance rides in general.
They're very comfortable to ride with or hang out in. These could easily be used as a normal shoe just as much as how well they do as a riding shoe.
This marks the end of our Speed and Strength Black 9 moto shoes review – I hope my experiences with the shoe helped you in understand what these shoes are all about.
So, what is your favorite part about these shoes?
Are there other shoes on the market that you've compared these with?
Let us know in the comments below!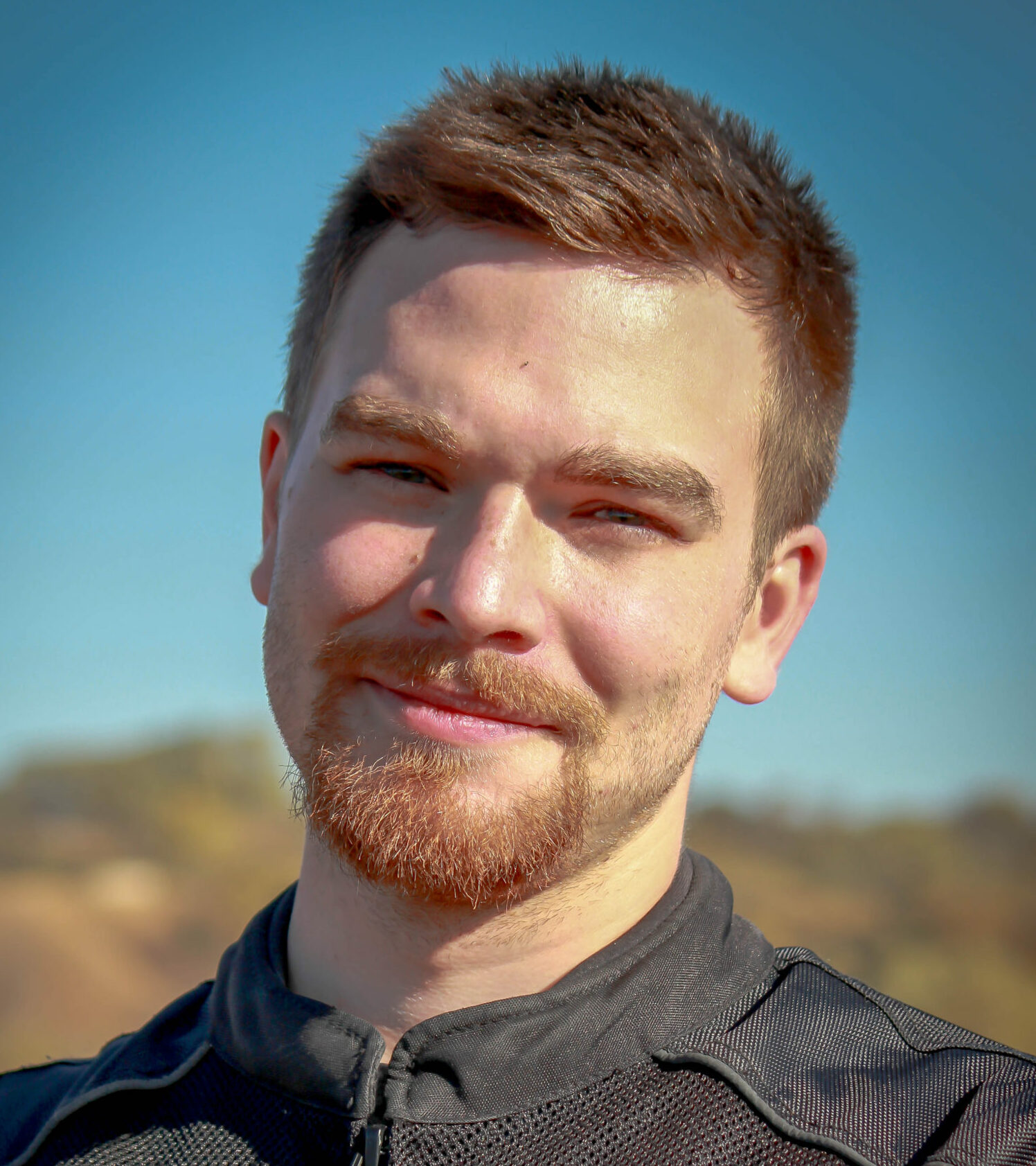 What's up! I'm Colton, the main guy behind Moto Gear Knowledge. Gear has always been my #1 priority when it comes to riding.
I share my experiences regarding gear and anything else moto related with you here. 👍