Last Updated on March 22, 2022
It is almost never a good idea to buy motorcycle helmets under $100 because they are not going to do much to protect your head in the event of an accident.
We are going to go over the reasons why motorcycle riding helmets under $100 aren't worth your time as well as examples of what they're made out of and what type of helmets you can be on the lookout for as an alternative.
Helmets Under $100 Will Probably Not Keep You Alive
---
Look, wearing something really is better than wearing nothing and I understand that.
But we are talking about your skull here. The thing that's in charge of protecting your brain.
With the right helmet, your brain shield will be nicely protected and snug. It's important to make sure of that.
The reason why I wanted to highlight why helmets under $100 are a bad idea is because I see two main types of riders when it comes to shopping around for a helmet to have for every ride.
Either you're uninformed and buying the first helmet you see on the shelf at your local big corporate store or you see a helmet as a brain scoop and opt in for a cheaper open-face helmet because someone in your family likes to see you wearing at least something to protect your brain.
I have nothing against riders that don't care and choose to sacrifice safety for extra comfort. Hell, even riders that opt out of wearing a helmet at all – it is and it always should be your right to not have to wear one if you don't want to.
There are plenty of reasons to not wear a motorcycle helmet, I get it.
But before you decide on getting the absolute cheapest helmet that you can possibly find – I encourage you to watch this video from FortNine.
I think their experiments on flimsy helmets compared to durable helmets will show you exactly what I'm getting at here…
If you watched the video, you'll see that super cheap helmets have hardly any impact resistance at all and the mysterious helmet materials used were very easily cracked and damaged…
Whereas the more costly helmet they used in their experiment, a $300 Scorpion helmet, was able to withstand a lot of the testing they put it through.
All of the research is out there and those of you that truly want to protect your dome in the event of an accident – you're going to need a helmet that is built specifically for safety in mind…
Not a helmet that is built for maximum profit in mind.
Most Cheap Brands Focus On Profit Margin
---
Durability, comfort, safety standards, quality of life or ventilation…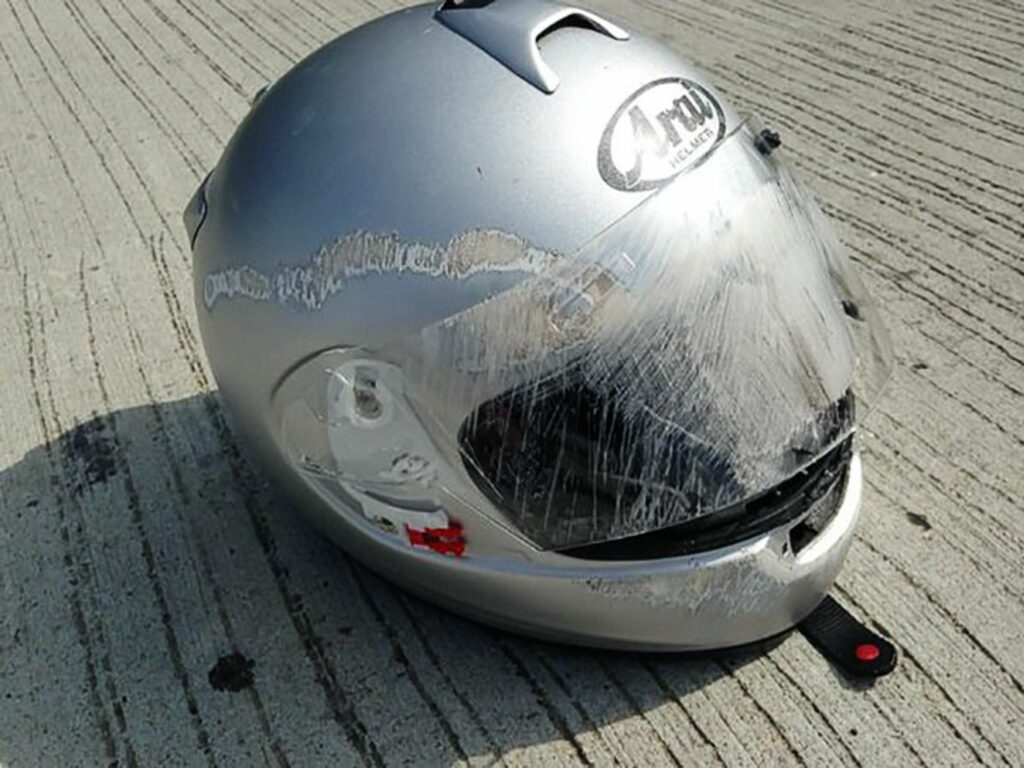 Motorcycle helmet brands that cost under $100?
They hardly put any focus on those types of features.
Instead, they use the cheapest polycarbonate alternatives that they can get their hands on, slap a DOT standard sticker on the back and call it a day.
There are plenty of reputable brands out there that provide transparency about how their helmets are made and all of the features that are included with the helmet. That's why they're reputable!
When you start researching into the cheaper brands that you'll find on Amazon… It's impossible to find any transparency for how the helmet is made or what it is truly made out of.
With more reputable helmet brands you'll at least get an explanation on the testing they went through or on some of the more costly helmets they have gone through ECE or Snell safety standards which really proves the high level of safety on the helmet.
Look – I can see someone spending less than $100 on a helmet if you're not sure if you're ready to ride or not… or if you are buying a cheaper open-face helmet…
But even for those of you that are trying out motorcycles for the first time – really anything could happen while you're riding so the proper gear really is important to have…
What To Look For In Budget Moto Helmets
---
If you're going to be a budget baller when it comes to your motorcycle gear then you need to know what to look for!
We have guides on cheap moto jackets as well as budget motorcycle gloves and you can also take a look at our cheap moto helmets guide if you're wanting something that is budget friendly!
That helmet guide features a lot of different options and shows you how to go about finding the right helmet for you when you're not wanting to spend a bunch of money on one.
But in a nutshell, you should look for transparency on the company behind the helmet, features for overall comfort and what the helmet is made out of.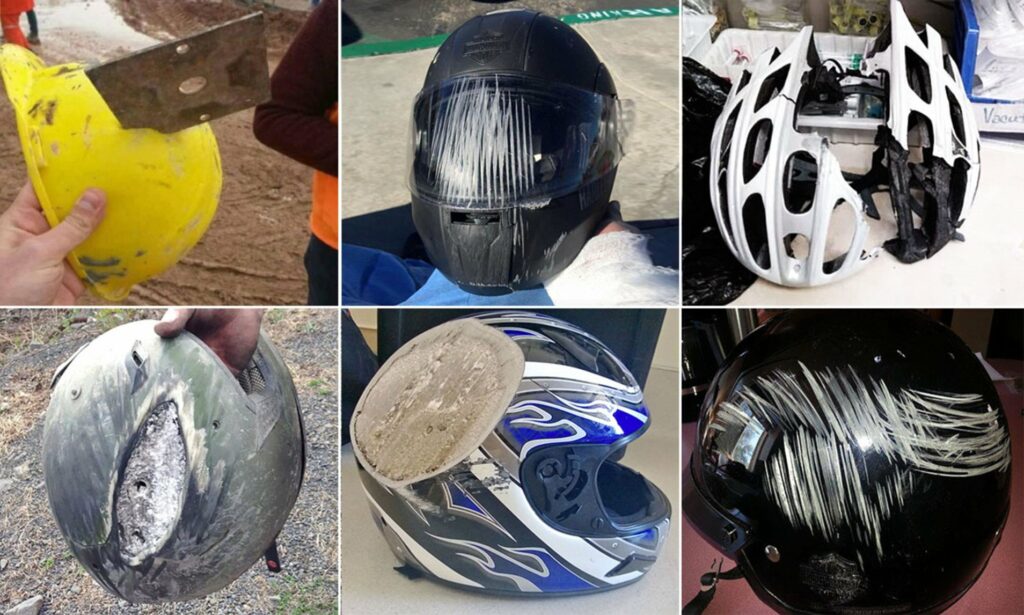 If you can't lookup the company and see how they do business then, in my opinion, they shouldn't be considered.
We're talking about a piece of gear that can help be the deciding factor in a life or death situation… So if they aren't able to pull through and prove that their helmets are safe then I'd say forget about them.
As far as comfort is concerned, knowing what the inner padding is made out of and what kind of ventilation features are included are great places to start. Also getting into other rider's opinions and feedback on the specific helmet – that always helps paint a clear picture.
Then of course you have to know what the helmet is made out of. First you should know the most common materials used in motorcycle helmets to compare and contrast different helmets that you might be interested in.
Your Safety Should Be Priority #1
---
When it comes to buying a moto helmet, cheap or not, your safety should be priority #1.
If a company has their main priority for profit or they simply aren't providing transparency in how their helmet can help save your life in a wreck – I'd move on to the next choice.
Be sure to follow our guides for budget gear here on the site – we focus on doing the bulk of the research for you!
Have you been looking at some of the cheaper helmets out there on the market?
What features do you look for when you're looking at budget options?
Let us know in the comments below!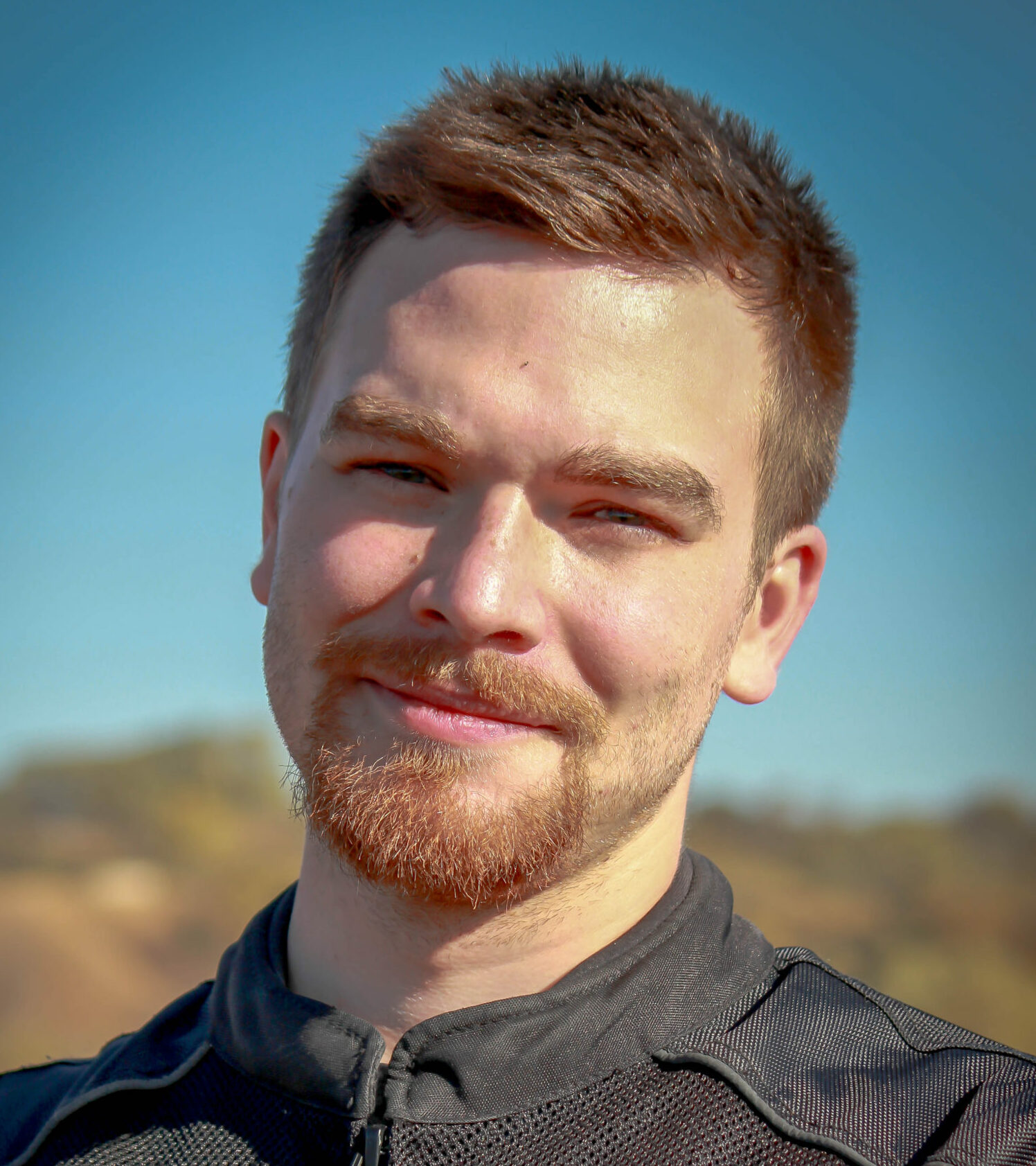 What's up! I'm Colton, the main guy behind Moto Gear Knowledge. Gear has always been my #1 priority when it comes to riding.
I share my experiences regarding gear and anything else moto related with you here. 👍