Last Updated on February 9, 2023
It doesn't matter if you're new to buying helmets online or if you've been around the block when it comes to the helmet market – there is always the "buzz" around carbon fiber helmets and how they're the "cream of the crop" when it comes to any type of riding helmet.
That's true… But also not…
In this post, we'd like to discuss carbon fiber helmets, how they compare to other types of helmets on the market, and whether or not it's worth upgrading to a carbon fiber helmet.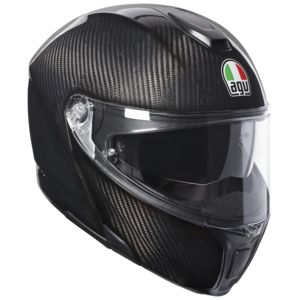 What's Up With Carbon Fiber Helmets?
---
It's easy to assume that carbon fiber helmets are strictly a marketing ploy to get riders to buy a more expensive helmet… But that is not at all the case.
You'd be surprised how many riders actually think that! Sure, carbon fiber helmets are a lot more expensive than any other types of materials used in a riding helmet – but it's absolutely the best material you could have with a helmet.
Why?
Because it offers an extremely high level of shock deflection that disperses across the entire surface of the helmet rather than just the specific spot of impact.
When the force from impact is able to be spread across evenly rather than being focused on the center of the impact, there is less damage that can be caused.
It's not just shock deflection and the material's ability to spread that force evenly… It also has some of the highest levels of durability compared to any other type of helmet material.
Carbon fiber helmets are 5x stronger and twice as rigid but it's also much lighter than steel.
These results are obviously not cheap or simple to create, which is why carbon fiber helmets are the most expensive type of helmet available on the market.
Which Brands Offer Carbon Fiber Helmets?
---
Almost all of the best motorcycle helmet brands out there have a model or entire lineup dedicated to using carbon fiber with their helmet.
In other words, the brands that instantly come to your head when you think of the best (Shoei, Bell, AGV, etc.) absolutely offer a carbon fiber helmet in some way.
If you want to get a good idea of all of the brands that are offered, we'd recommend checking out carbon fiber helmets at RevZilla.
It's simple to use their interface to sort all of the different helmets with all sorts of different types of filters, and they often have big discounts.
Be sure to check them out and see all of the different helmets available! Bell, AGV, HJC, Scorpion… You name it, they've likely got the brand available.
Carbon Fiber Motorcycle Helmet Tests
---
There have been plenty of studies done comparing carbon fiber to all of the different types of materials that are used in helmet construction (usually polycarbonate or fiberglass) that you can read through.
These studies prove the benefits of a carbon fiber helmet and how much safer and lighter they really are compared to any other helmet material.
Champion Helmets created a video that explains the differences between these materials pretty well, so if you're more interested in the details of those differences then you should definitely give it a watch! 👇
So… Are They Worth The Price?
---
With this short post, we wanted to touch up on why carbon fiber helmets truly are the king when it comes to any material used in helmet construction.
Obviously, you need to factor in the specific helmet's features, ease of use, real rider feedback, etc before coming to a final decision on snagging a carbon helmet.
As far as whether or not they're worth it… The proof is in the pudding.
If you want the best possible riding experience with a super safe helmet, then a full-face carbon fiber helmet is the way to go.
Not only are you getting the lightest weight possible out of a helmet – you're also getting some of the best impact absorption and distribution in a helmet. If you use the UK Sharp tests as a benchmark, you'll find that some of the top-rated 4-star and 5-star safety-rated helmets are carbon fiber helmets.
With that said, if you're a new rider, you shouldn't be starting out with a carbon fiber helmet.
How come?
Because it really isn't necessary to be spending the big bucks on gear when you're just starting out. Yes, ATGATT, but what if you decide that riding isn't the right fit for you?
Especially for those starting out, take that extra money and spend it on a proper safety course.
Even just to save a bit of cash… The other types of cheaper helmets go a long way and you could be spending around $120 on a helmet that will absolutely keep you safe rather than $400+ to maximize how comfortable the riding experience is.
Obviously, if you can afford a carbon fiber helmet, then having the safest and lightest type of helmet is obvious to get.
So, on the scale of whether or not carbon fiber is worth it… absolutely it is if you have the room in your budget.
Otherwise… I'd say that carbon fiber helmets aren't really worth getting.
If you're a seasoned rider ready for the upgrade or if you're a new rider that has more than enough room in your budget for the best gear possible to start out with then absolutely go for it. Otherwise, start somewhere else.
What do you think?
Are carbon fiber helmets too expensive for what they provide?
Have you upgraded your helmet to a carbon fiber helmet?
Is there a lineup available that is more familiar or close to your current riding helmet?
Let us know in the comments below!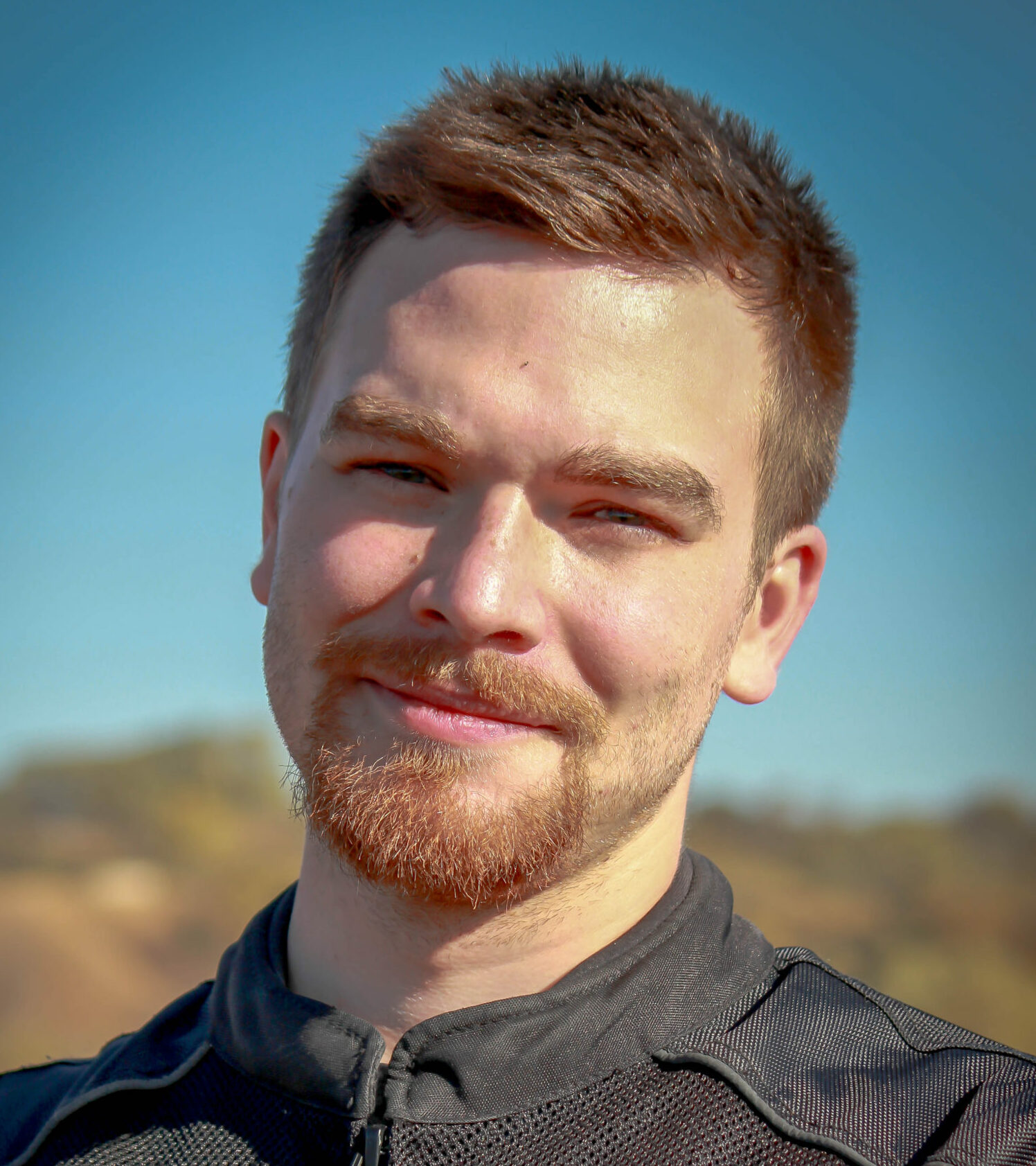 What's up! I'm Colton, the main guy behind Moto Gear Knowledge. Gear has always been my #1 priority when it comes to riding.
I share my experiences regarding gear and anything else moto related with you here. 👍